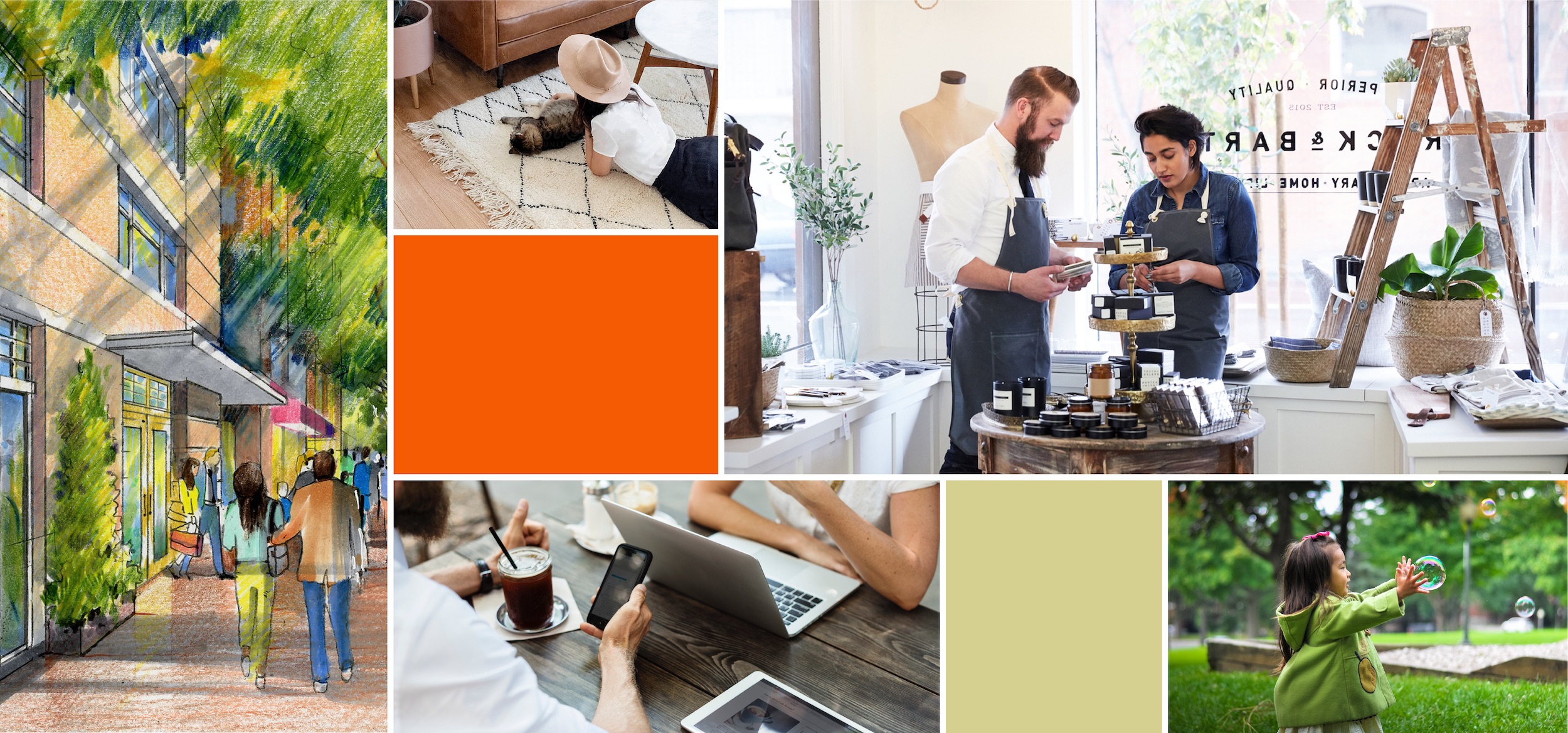 Destination
What is Northline?
Northline is Leander's new downtown district - a unique destination where contemporary design meets the character and charm of Texas Hill Country tradition. From restaurants, retail and residential, to offices, hotels and public gathering spaces, this urban mixed-use community will become the heart and soul of Leander and transform Williamson County.
Situated around Leander's Transit-Oriented Development (TOD) core, its namesake is derived from its placement at the northernmost end of the MetroRail line.
Northline By The Numbers
116 acres
750,000 sq. ft. of planned retail space
1,200,000 sq. ft. of planned office space
175,000 sq. ft. of planned hotel space
2,250 planned apartments
300 planned townhomes
Other planned community amenities include a town square, signature parks and civic spaces with water features, playscapes and trails
* Per 2021 Projections
Project Timeline
Q4 2019
Construction plans for initial public infrastructure phase completed
Q1 2020
Groundbreaking for public infrastructure phase
Q1 2022
Construction begins on vertical projects
2023
Construction begins on signature civic spaces
2031
Full buildout of 115-acre project
Our Team
In partnership with the City of Leander, Northline is being developed by Northline Leander Development Company (NLDC). NLDC is affiliated with
Tynberg LLC
, a seasoned real estate investment and development firm focused on creating transformative urban, mixed-use communities across Central and North Texas. Alex Tynberg, NLDC founder and principal, has assembled a best-in-class team to bring the vision for Northline to life. With experienced partners and consultant experts from across the country, Northline will be a model for town center developments nationally.
Downloads
For more information about Northline, please download a copy of our fact sheet and frequently asked questions. Can't find what you're looking for? Email us at info@northlineleander.com